Scott Glass is owned and operated by Craig Martin and Brian Godsman. The company was set up in 2004 and is based in Scotland
Both Craig and Brian have won awards for their glassblowing skills. Their expertise comes from years of training and dedicated hard work.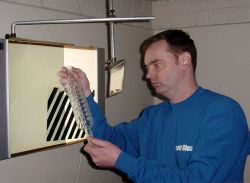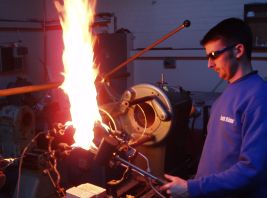 We endeavour to give all our customers regardless of how small they are the same level of service and quality at the best possible price.
All Scott Glass representatives work on a one to one basis with the emphasis on service and quality, we try to encourage a good working relationship between ourselves and our clients.
Confidentiality can be important to some of our clients and if an agreement is necessary then we will happily work under it.